Responsive Plumbing and Gas
Your local south Adelaide plumber
Responsive Plumbing & Gas is your local Adelaide plumber with a wealth of experience that can cater for all your domestic, commercial and industrial plumbing and gas fitting needs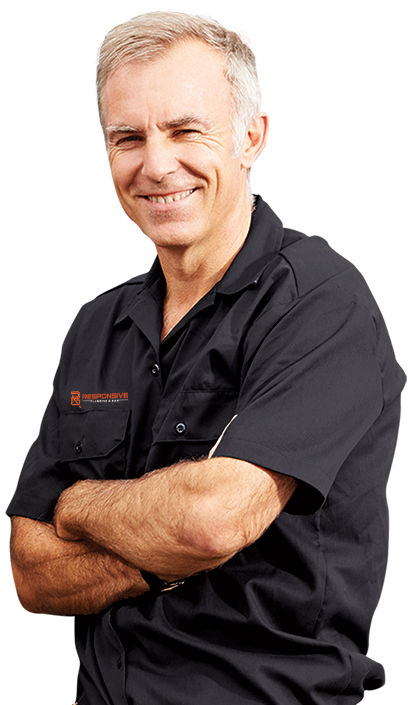 Got a plumbing or gas problem? We're here to help.
Plumbing by locals, for locals
Seeking your go-to plumber or gasfitter in the southern suburbs? We're all about helping our local community, and have the experience and technology to do so.
Your plumbing issue isn't just another job to us. We know it's the headache of a blocked drain when the rellies are visiting, or the stress of a disruption to your business or customers. That's why our focus is on getting to you as soon as you need us, and making sure your problem is solved permanently.
Our experienced team are ready to assist
Why choose Responsive Plumbing and Gas?
Responsive Plumbing & Gas Adelaide know that plumbing and gas problems can be a major inconvenience, even if they aren't an emergency. That's why we offer same-day service whenever we can.
Because we are located in the south and only service the southern suburbs, we can attend jobs quicker than central companies and don't charge expensive travel fees. Our clients aren't customers in a system; they're a community that we are happy to serve.
All our customers are people, not numbers. When we visit you can expect to be greeted by name, and if we've been there before we will already have an understanding of your plumbing or gas system. This also means that for any new issues, we can get to the bottom of them faster, saving you time and money.
We always take the time to explain the work to you, and where possible how to prevent the issue happening again
Our open and honest service is the reason we are the go-to plumber for so many South Adelaide customers.
Unfortunately, some have experienced surprise extra fees with other plumbers in the past, but we are always upfront. For non-urgent jobs, we will provide an estimate over the phone, and an accurate quote when we have a look at the job. In the case of emergencies such as damaged hot water systems, gas leaks, burst pipes, and broken toilets, we will advise our call-out fee over the phone and will be on-site quickly to assess and repair.
We keep our clients informed every step of the way, so you know what work is being done and why, and always know what you're being charged for.
Even though plumbing issues like leaky taps or blocked drains may seem small, they can quickly become costly if you need to have them fixed regularly.
At Responsive Plumbing & Gas, we use our years of experience and modern technology to quickly locate problems and solve the cause, not just the symptom. That way you can be confident your plumbing problem won't return.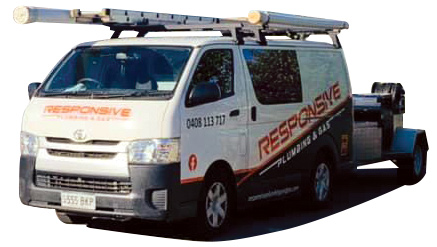 Our experienced team are ready to assist